Generation Store on Dec 15th 2020
Glass hanging beads or glass beaded curtains are an upgrade to our conventional acrylic beads for the most exigent clients looking to add better quality, luxury, elegance, and class to their decorative vision.
Made of real glass, the beads are strung in a metal wire. You can combine different colors, shapes and styles to form unique patterns. Customized glass crystal beaded curtains, glass bead strands, glass chandeliers and columns are used by event decorators to make exquisite backdrops, stage backdrops, centerpieces, to dress empty mall walls, to decorate restaurants, retail stores, night clubs and events venues. Or use our hanging beads at home to make a wall hanging, dress up a dull wall, separate rooms, camouflage closets, hide doors and increase privacy.
Glass Hanging Beaded Curtains can be custom ordered according to your needs or project requirements. If you prefer, please email and send us a sketch drawing or outline to pre-visualize your idea. You can also order a small sample for a small charge plus shipping expenses to try and test before you buy.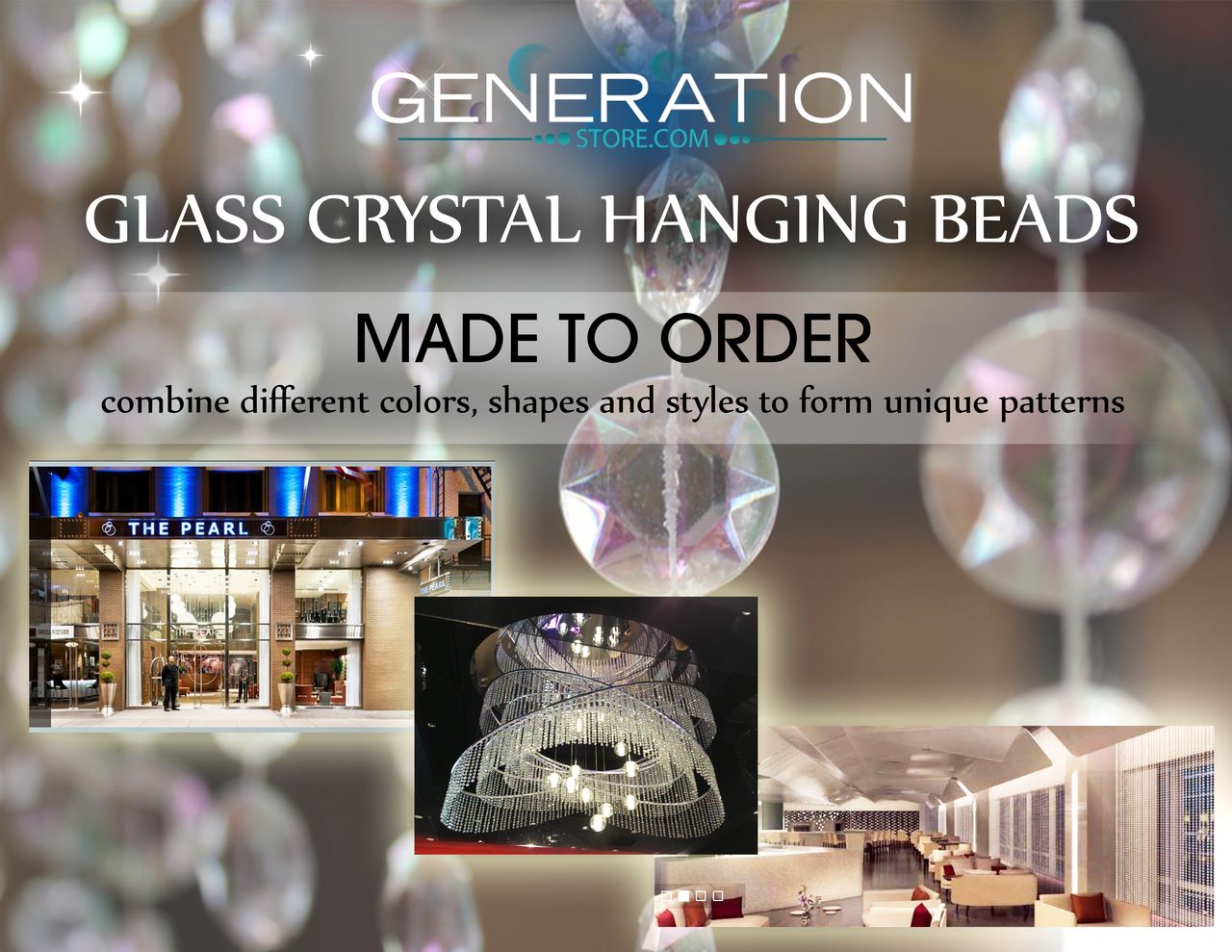 GLASS CRYSTAL SHAPES AVAILABLE FOR CUSTOMIZATION BELOW: