Alaina Brandenburger on Jan 18th 2022
For most people, balloons signal a party atmosphere and a general good time. Petrone Design took this idea and amplified it in a recent installation for the Urban Institute for Contemporary Arts. The museum had relocated and wanted a fun, eye-catching way to celebrate the new space. Petrone Design landed on brightly colored, large inflatable spheres.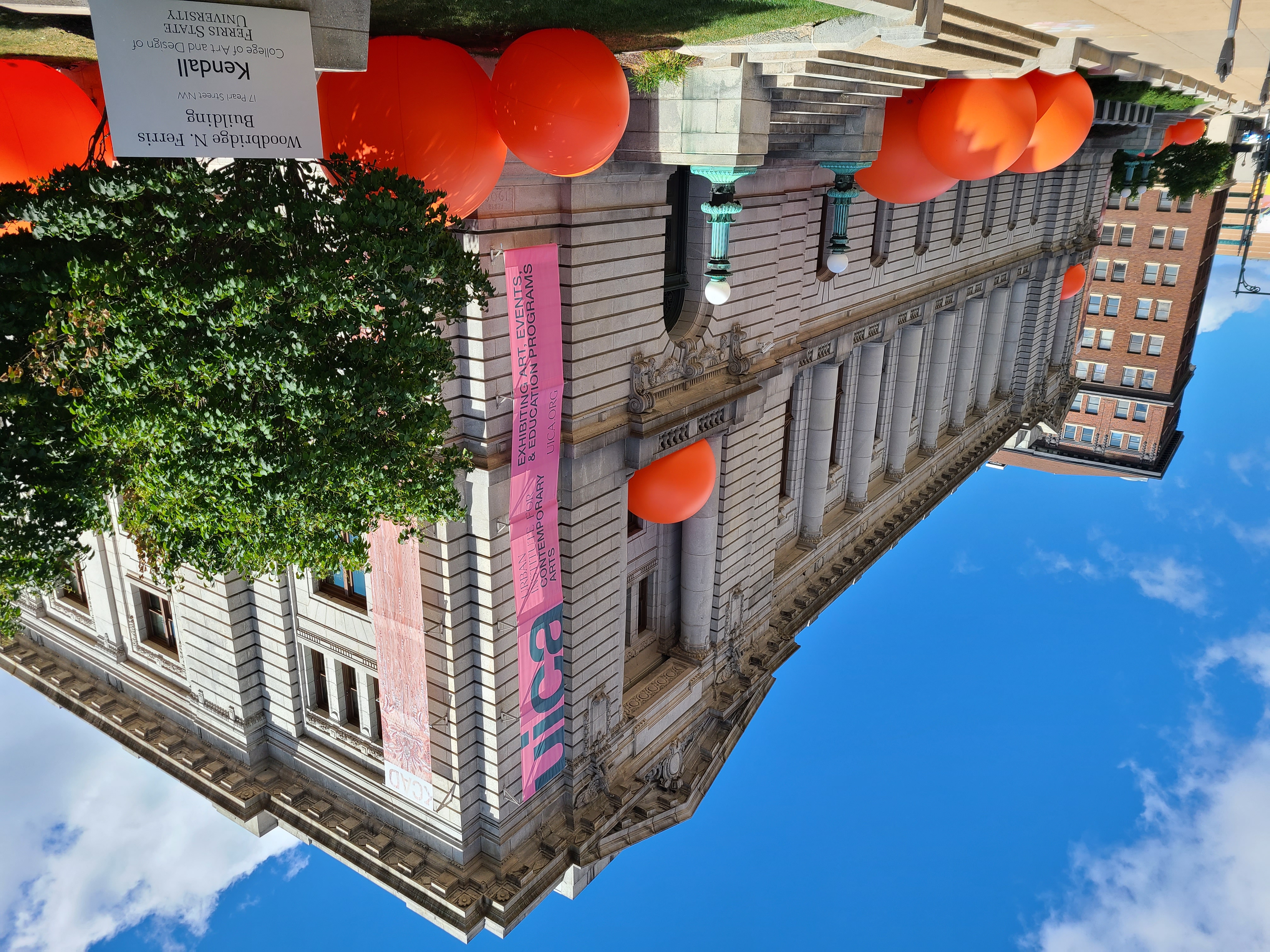 Image credit: Studio Petrone Instagram
For this installation, the architect placed vibrant inflatable spheres in various locations around the building, hanging some from windows and placing others in the landscaping. These spheres added a simplistic touch of whimsy to the building, inviting passersby to walk into the museum and find out what was happening.
Large inflatable spheres come in a variety of colors and finishes. Petrone Design's use of bright red-orange spheres complement the bright, lively pieces of art housed in the building. They stand out against the building's urban backdrop making the building instantly noticeable by anyone who happens to be in the area.
For people who already follow UICA and are interested in seeing the new building, the spheres act as a guidepost, much like balloons that are hung outside a home for a party. According to the architect, this installation will be on display through 2023.
For large events including weddings, meetings, and corporate gatherings, these spheres can be used inside or outside. They are used in place of traditional decorations like balloons and balloon arches, or they can complement these design elements.
Use spheres that look like holiday ornaments to make the company party more festive. Elevate a wedding reception by hanging LED inflatable balls over the bar area or on the dance floor. Include a company logo on custom-made large inflatable spheres so it stands out during a client-centered event.
Why Use Giant Inflatable Balls?
These decoration elements are perfect for filling empty spaces and guiding the flow of any event. At a wedding, they can be strategically placed to guide people onto the dance floor or direct guests around the venue.
Inflatable spheres are lightweight and durable. With proper care, they can be used for multiple events. These decorations are versatile. Hanging them from the ceiling brings the feel of an outdoor rooftop inside. Scattering them over the floor creates a whimsical throwback to childhood parties. They help add a fun and festive tone to any event.
Ideas for Using Large Inflatable Spheres at an Event
Using giant balloons during an event is limited only by the imagination. Hang large bubble spheres from the ceiling of your shopping center to accentuate your holiday decor, or anchor them to the floor for an eye-catching artful display. Complement a balloon archway with giant balloons and embellish them with lace or string to add an air of fantasy to the room.
For casual events, like a sporting event or a concert, large inflatable bubbles can be a great interactive feature. Since they are lightweight and easy to move, these spheres are perfect for different events in your convention center. Place branded inflatable balls at each exhibit hall entrance and guide visitors to the right place. These bubble spheres are more visible than banners and other displays, so they are perfect for displaying sponsor information.
About Large Inflatable Spheres
Giant inflatable spheres range in size from three feet in diameter to 20 feet in diameter. Mix and match sizes to vary the décor or stick with smaller sizes in smaller spaces. Use a mix of colors that match any company logo to improve branding within the event.
Giant balloons can be used for multiple events. These decorations are made of PVC, improving durability. The balls are airtight made by high frequency welding that creates a tighter joint. They can be used for permanent installations in shopping centers, hotel lobbies, and other public spaces, or deflated and stored for temporary design schemes.
Giant balloons over 5 feet in diameter can be filled with helium to float. Create a jumbo balloon bouquet to accentuate important event areas. Balls placed on the floor can be anchored to keep them from moving around. Place large balloons on the stage or the runway to spark visual interest and draw people's attention to the show or the speaker.
In Closing
Large inflatable spheres are emerging as a trendy part of any décor from events to art pieces. These design elements activate the wonder of childhood and serve as a way to move the eye around a space. They are easy to rearrange, and they can be used again and again with proper care.
Generation Store offers a variety of customizable inflatable spheres for any event or occasion. We have a wide range of colors and styles, and we can make them if the color isn't available. Contact us now to find out more about this exciting design piece.
Looking for a stronger or reflecting ball see Large Inflatable Mirror Balls