Alaina Branderburger on Oct 30th 2023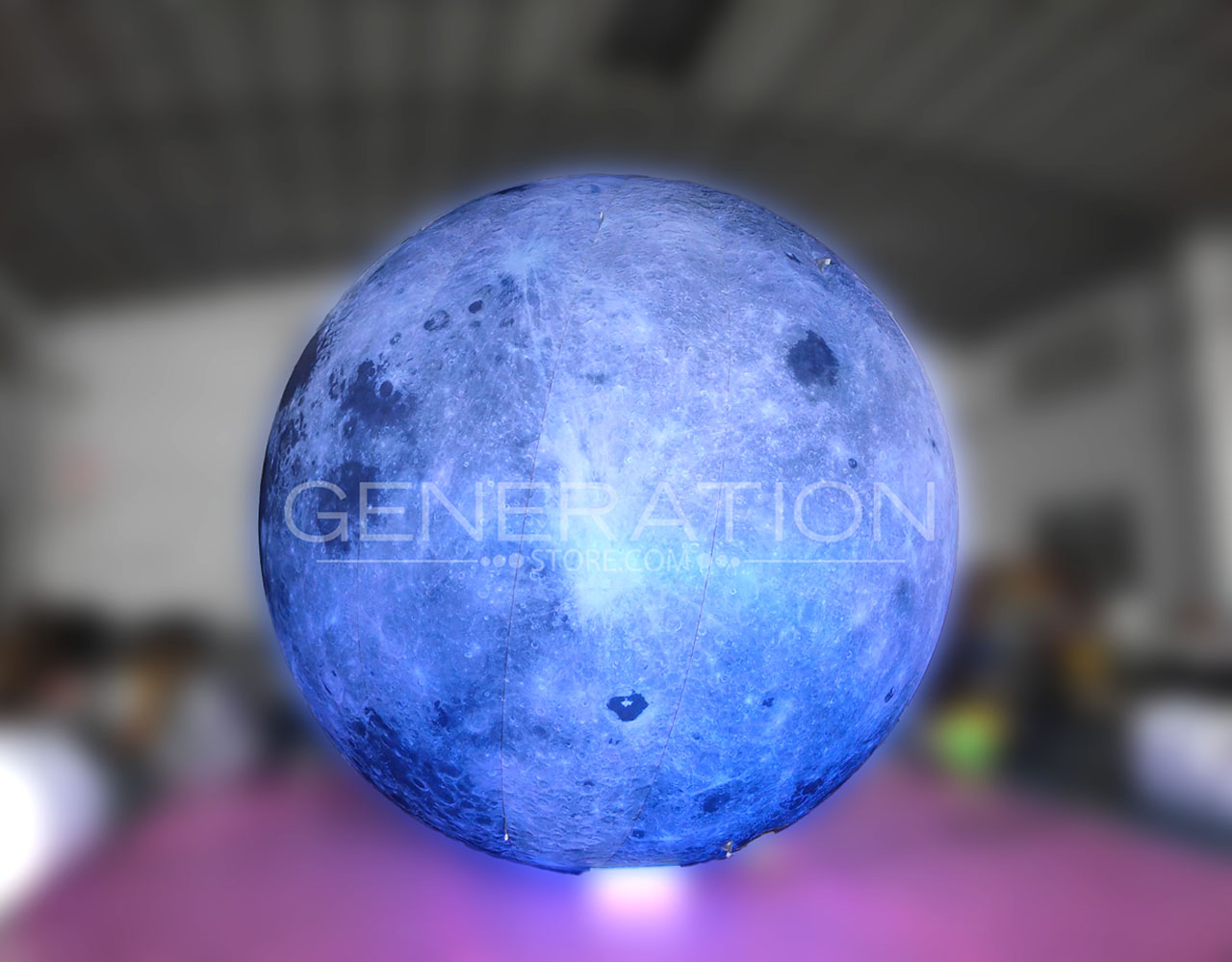 Capture the magic of a moonlight stroll at any event by adding giant inflatable moon balloons to the décor. Available in sizes ranging from 3 feet to 20 feet, giant inflatable moon balloons add more pizzazz to an event than standard bubble spheres.
These giant balloons feature a replica of the moon's surface adding a celestial element to wedding receptions, art installations, and other events. They serve as the perfect backdrop for corporate events at a museum or another educational venue. Each giant balloon can be customized with a logo to make a memorable impression on trade show guests or event attendees.
Benefits and Features of Giant Inflatable Moon Balloons
Because they conjure up images of moonlit nights, giant inflatable moon balloons are noticeable. They add a special touch to special events and parties, bringing the outside in. The 3-foot to 13-foot models come with a built-in blower that is quiet enough not to distract from the ambiance. Kick off any event with pizzazz by inflating and hanging the moon in front of guests.
The larger models ranging from 13 to 20 feet use an external blower and stand out in larger spaces. Each moon balloon includes an LED light that changes color via remote control. Clients can add a customized logo and use the remote control to choose the LED color that accentuates their brand and the rest of their décor.
Giant inflatable moon balloons are made of high-quality, PU/PVC-coated Oxford fabric. They are lightweight and abrasion-resistant, making them perfect for multi-day events in which the display will be up for a long time. These balloons are most appropriate for indoor events, but they can be used outdoors at reasonable temperatures and in dry environments. To keep the balloon inflated throughout an event, keep the air blower plugged in at all times.
Most of these large inflatable balloons use a powerful built-in air blower and can be fully inflated in around 10 minutes. If a client is using them to accentuate their décor, they can blow them up after all the other decorations have been placed to ensure proper placement.
Events for Giant Inflatable Moon Balloons
Giant inflatable moon balloons stand out from other décor, making them perfect for occasions in which a client wants to make an impression.
Professional Events
Give guests a place to gather under the moon by hanging one or more of these large inflatable bubbles from the ceiling. Add sponsor logos and use various colors to make the display pop. Or prop up a giant moon balloon on the floor to serve as a conversation piece that gets people talking.
Theatrical Productions
Add a touch of realism by using giant inflatable moon balloons as part of any set. These lightweight balloons are easy to move throughout the production. They are also durable enough to last throughout a show's entire run.
Customize Your Giant Inflatable Moon Balloons
Customize a moon balloon for your event today. Fill out the order form and submit your own moon design for a quote.